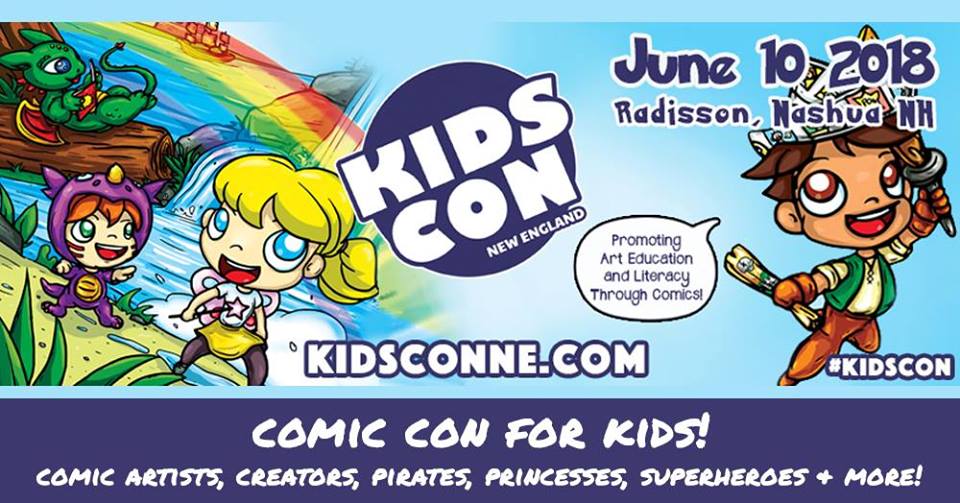 I just returned from KIDS CON NEW ENGLAND, in Nashua New Hampshire, and what a great experience it was!
We (me and AFK Cover colorist — and artist of the upcoming AFK#11 — Ziggy B) took the 4-hour drive from New Jersey on Saturday night to attend the one-day con on Sunday, and it was well worth the trip!
KIDS CON NEW ENGLAND was unlike any comic book convention I have ever attended. The organizer of the event, Emily Drouin (the creator of the comic book series, "EPLIS," who we met at last year's Baltimore Comic Con) did an amazing job putting this together. There was a sizable vendors room, which was laid-out and set-up very nicely. There were kid-themed panels and activities from start to finish. You could have your face painted or get a balloon animal. The program handout was AMAZING (complete with kids activities like a word search featuring all of the attending artists' creations). And the costume contest was kids-only (and was heartwarming to watch). The event (in its third year) was well organized, and very well attended, thanks to Emily's hard work, thoughtfulness, and excellent promotional campaign.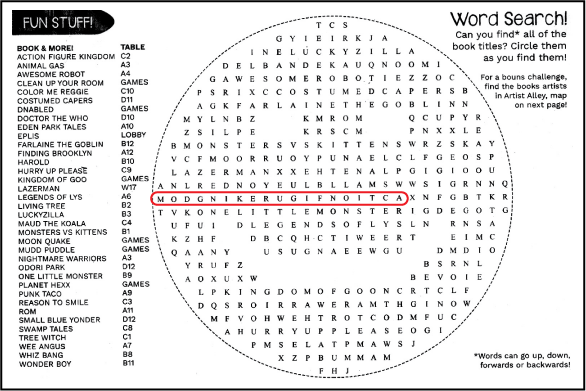 Although I write ACTION FIGURE KINGDOM to appeal to fans of every age, it seems to be most successful with younger readers, which made this "kids-only" con perfect for AFK! At most comic cons I have to pick kids out of the crowd to come take a look at AFK, and I would estimate the ratio of adults to kids is to be AT LEAST 25:1. And at many cons, I am near a vendor who is selling non-kid-friendly material. This KIDS CON was different — Families and kids EVERYWHERE! The only adults were parents, vendors, KIDS CON staff (very helpful and always nice, BTW), and cosplayers. We need more cons like this one in this world, and ALL cons should feature a "kids area" for creators of kid-friendly material. We can't wait to go back next year!